Are you looking for the perfect way to surprise your significant other with a romantic breakfast in bed? Look no further than the CucinaPro Heart Waffle Maker! This waffle maker is designed to make five heart-shaped waffles at once, or one 7 inch round waffle that can be separated into five hearts. It also includes a non-stick baker to make clean-up easy.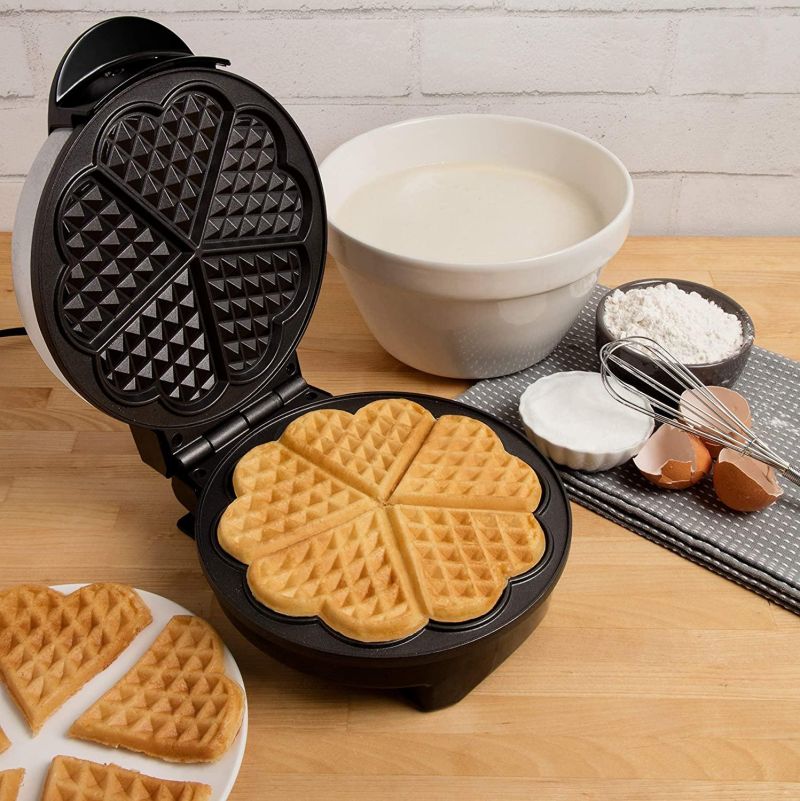 If you are looking to make a romantic gesture for someone special, you can't get much better than surprising her with waffles - better yet ... heart-shaped waffles topped with fresh fruit. Breakfast in bed is a classic way to show your significant other how much you care. But why not make it extra special by adding waffles?
Here are five reasons why waffles make the perfect romantic breakfast in bed.
They're delicious: Waffles are light and fluffy, with a satisfying crunch on the outside. And when you top them with your favorite syrup or fruits, they become even more irresistible!
They're easy to make: With a good quality waffle maker and some simple ingredients, anyone can whip up a delicious batch of waffles quickly and easily.
They're shareable: Since most waffle makers make four or more at once, couples can enjoy breakfast together without having to cook multiple batches. Plus, sharing food always adds an extra element of intimacy!
They look great: Waffles have a unique shape that looks beautiful when served on a plate or tray, making them perfect for special occasions such as Valentine's Day or an anniversary celebration.
You can dress them up: If you want to take your breakfast-in-bed game to the next level, serve your waffles with gourmet toppings like fresh fruit, chocolate sauce and whipped cream. This will certainly wow your significant other!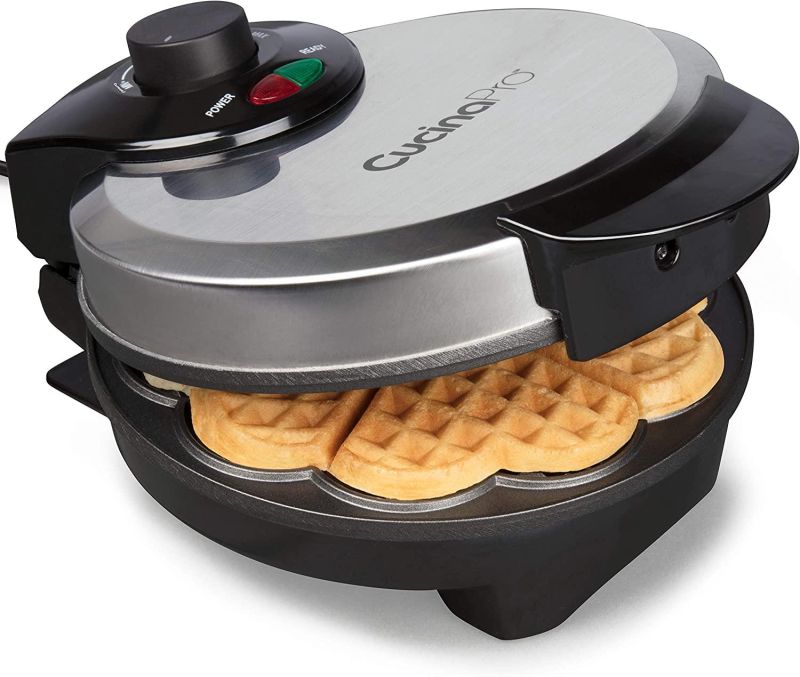 Who's Ready To Make Some Heart-Shaped Waffles?
The CucinaPro Heart Waffle Maker has six adjustable levels of browning control, so you can get your waffles just the way you like them. The brushed stainless steel housing makes it look great on any kitchen countertop, and it even folds up and stands upright for compact storage when not in use.
This heart-shaped waffle maker is perfect for couples who want to enjoy a romantic breakfast together. Whether it's Valentine's Day, an anniversary, or just a special occasion, this heart-shaped waffle maker will help make breakfast extra special. And with its easy clean up and adjustable browning control, it's sure to become a favorite kitchen appliance.
So if you're looking for the perfect way to show your loved one how much you care, try making them breakfast with the CucinaPro Heart Waffle Maker!