Imagine that you're stepping into a paradise where luxury and romance intertwine. Welcome to Cala De Mar in Ixtapa, Mexico. Here, you're not just a guest, but a part of the story. From your private plunge pool to the mesmerizing oceanfront terrace, you're in for a treat. Indulge in gourmet meals, immerse yourself in unique experiences, and pamper your senses at El Capricho Spa. It's the perfect romantic getaway on Mexico's Pacific coast for those that want something a bit more private and laid back than big resort towns like Cabo, Nayarit, and Puerto Vallarta. Are you ready? Let's dive into the captivating world of Cala De Mar!

Exploring the "Ixtapa Bliss" Offer at Cala De Mar
You'll find an array of exclusive offers at Cala De Mar that cater to every whim, from discounted rates to engaging activities like yoga and stargazing. Imagine yourself lounging by the ocean, the latest bestseller in one hand, a tropical cocktail in the other, all thanks to many exclusive discounts that you can get by contacting your travel agent.
The Ixtapa Bliss Package is a testament to Cala de Mar's commitment to creating extraordinary getaways, free from overcrowded pools, overpriced drinks, and difficult transit. With this new initiative, guests are invited to immerse themselves in the resort's luxurious amenities, world-class service, and the enchanting ambiance of the Ixtapa-Zihuatanejo region. The offer is designed to provide a perfect blend of relaxation and exploration, making it an ideal getaway for travelers seeking to unwind and rejuvenate.
Over the course of 7 days, visitors can explore fascinating food, traditional tobacco farms, archeological ruins, relax under the sun on nearby beaches, and surf the Pacific Coast in nearby Saladita – or simply relax amid the lushness of Cala de Mar's numerous amenities – while only paying for 5 nights.
As part of the Ixtapa Bliss Package launch, Cala de Mar is pleased to highlight the new non-stop flight routes beginning in December from Chicago and San Diego, providing even easier access to this remarkable destination. With the appeal of the Ixtapa Bliss Package and the convenience of these new flight options – which add on to the existing non-stop routes from Los Angeles, Dallas, and Houston – travelers can now escape to Mexico's tranquil shores with ease.
Each experience at Cala De Mar is designed to make you feel like you belong, like you've found your paradise.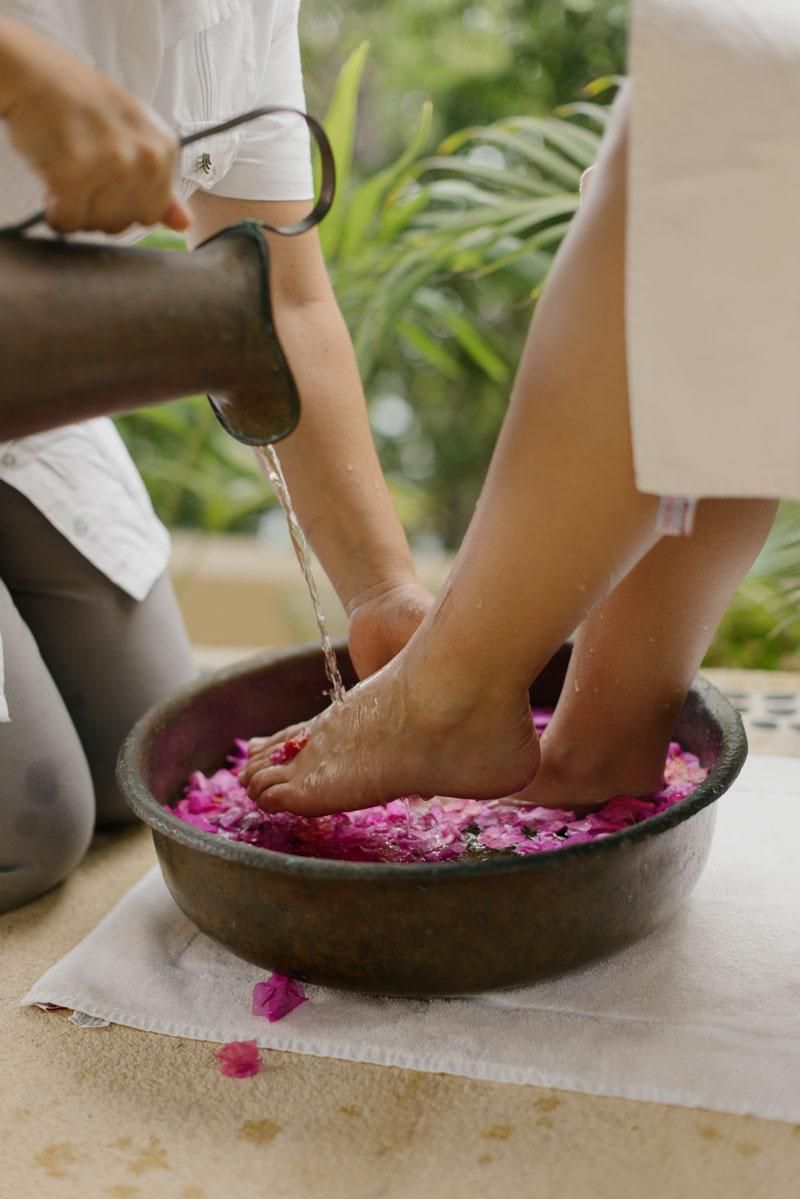 Immersive Spa Experience at El Capricho Spa
Where else can you immerse yourself in the ancient Aztec healing traditions and rituals than at the esteemed El Capricho Spa? You're welcomed into a sanctuary, a tranquil haven designed for rejuvenation.
Here, you'll find:
Aztec Healing - Delve into a world of centuries-old therapies, steeped in Aztec healing practices.

Local Ingredients - Indulge in treatments that harness the power of local ingredients, infusing a sense of place into every touch.

Monthly Specials - Keep an eye out for monthly specials, offering unique experiences tailored to the season.

Whale Migration - Post-treatment, relax by Playa el Palmar, where during certain months, you can witness the majestic whale migration.
At El Capricho Spa, you're not just a guest, you're part of a transformative journey that binds us to nature and each other.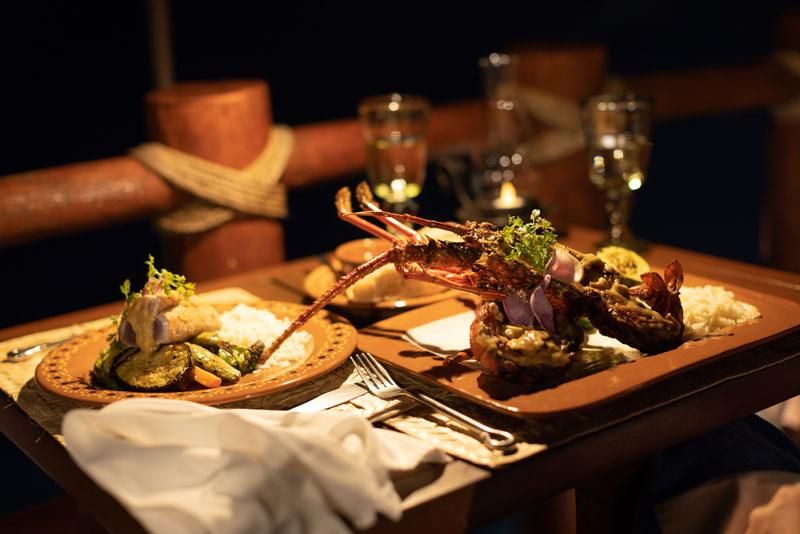 Creating Unforgettable Moments With a Romantic Getaway
Someone's going to fall head over heels again, and it might just be you, as you embark on a romantic getaway at Cala De Mar. This luxury retreat, nestled on the edge of the Pacific, offers breathtaking sunset views from your private plunge pool. This also would be a great pick for any couple that might be planning a babymoon.
Here, every detail speaks to romantic dining and couples' activities tailored to make your stay unforgettable. Imagine starting your day savoring gourmet dishes while overlooking the ocean, then engaging in a mindful meditation or a Saturday morning yoga session.
The personalized service, attentive to your every need, further enhances your experience. Your luxury accommodations, a sanctuary of tranquility, will be waiting for you after a day full of adventures. At Cala De Mar, you aren't just visiting, you're belonging.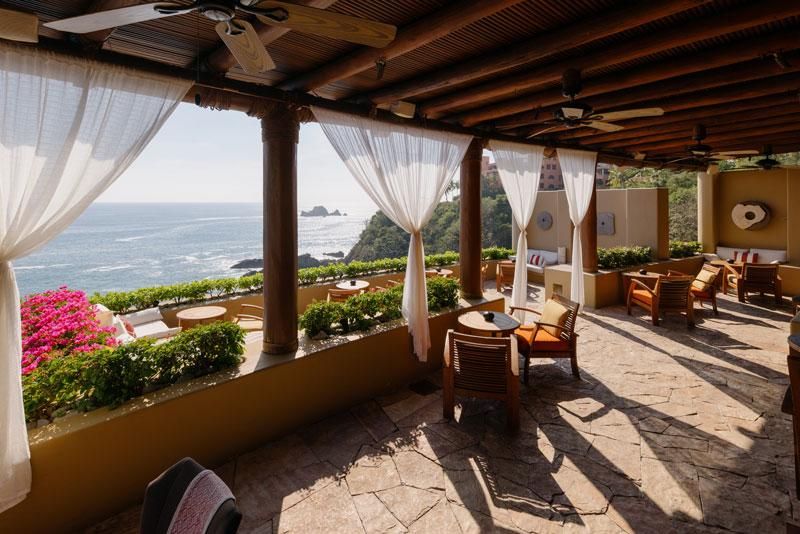 Highlighting the Unique Features of Cala De Mar Resort
Guests at Cala de Mar can get closer to the authentic cuisine and culture of Ixtapa and Zihuatanejo, including chartering a six-hour fishing expedition for freshly caught seafood, complete with captain service and on-board refreshments, before embarking on a local shopping experience lead by culinary experts through the colorful markets of Zihuatanejo.
Undeniably, you're in for a treat at Cala De Mar Resort, and not just because of its romantic allure, but also due to its unique features that set it apart from other luxury retreats.
Luxury amenities: Cala De Mar offers top-notch amenities that cater to your every need, providing an experience of unparalleled comfort and relaxation.

Oceanfront suites: Each suite boasts an oceanfront terrace, offering stunning cliffside views of the azure Pacific, further enhancing your intimate getaway.

Gourmet dining experience: Indulge in the gourmet dining options available in four captivating environments, each one promising a culinary journey like no other.

Whale watching experience: The resort's prime location offers a unique opportunity for a thrilling whale watching experience, providing yet another reason why Cala De Mar is your ideal romantic retreat.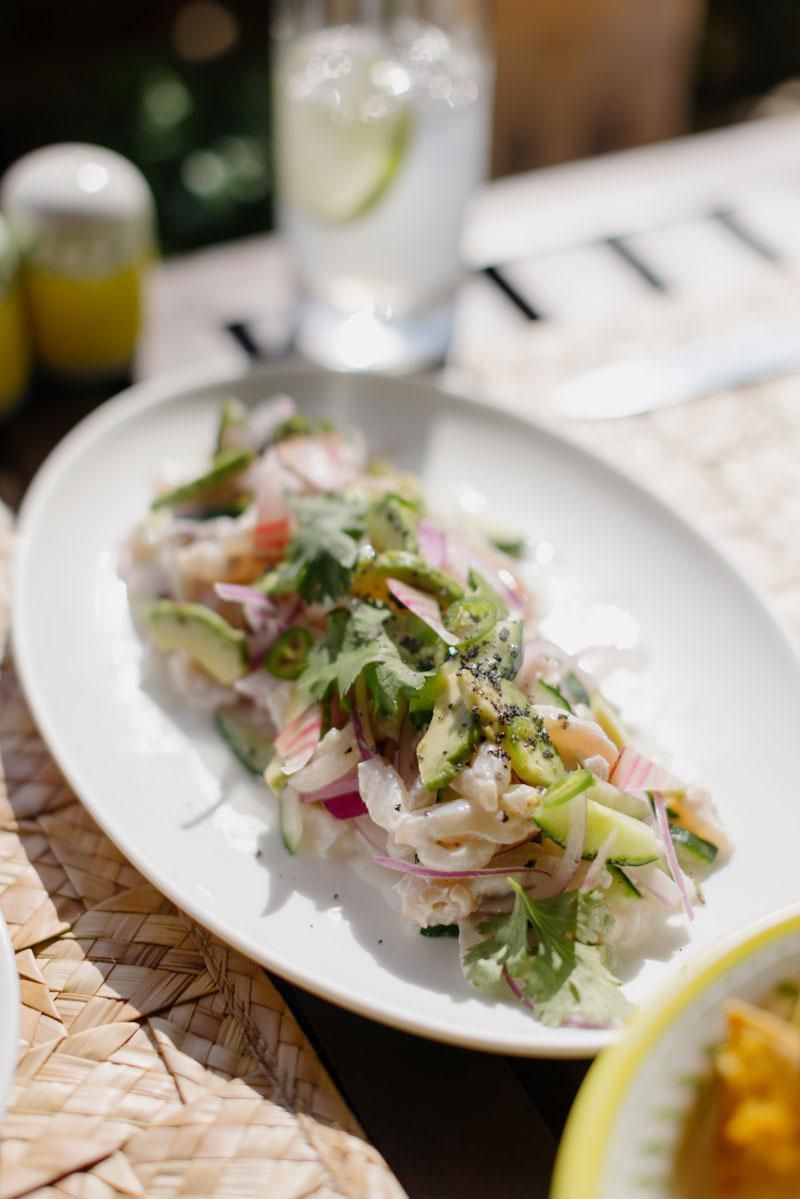 Discovering Ixtapa: Location and Activities Around Cala De Mar
Why not explore Ixtapa, the scenic city that's home to Cala De Mar, and partake in the myriad of activities it offers? Overlooking the Pacific Ocean, this pristine location is teeming with opportunities for adventure and relaxation.
The area surrounding Cala de Mar is bustling with world-class activities. Xihuacan, an ancient Mesoamerican archaeological site located on the Costa Grande of the Mexican state of Guerrero, has recently been making waves in the archaeological world. Situated near the small town of La Soledad de Maciel and the larger towns of Zihuatanejo and Petatlán, Xihuacan has been occupied for over 3,000 years by three distinct cultures, including contact with other Mesoamerican cultures such as the Teotihuacan and Olmec.
Guests will also have the chance to visit a tobacco plantation and enjoy a day of cigar smoking among the region's robust fields. This option is intriguing for visitors who appreciate the finer things in life while learning about new cultures.
To the north, travelers can spend time at Troncones, a chill surf beach a short ride from the hotel. The beaches are placid and peaceful, offering a welcome change from the Mediterranean's overcrowded shores. Meanwhile, down in Zihuatanejo, visitors can enjoy mezcal tastings and culinary immersions arranged through Cala de Mar's personal concierges.
You can marvel at the majestic whale migration, an experience that's truly humbling. Golfing options abound, with world-class courses mere moments away. Or, if you prefer, indulge in beach relaxation on Playa el Palmar's golden sands.
Additionally, Ixtapa is closer to home than you might thing, thanks to convenient flight connections from major cities. And, let's not forget the local attractions, brimming with vibrant Mexican culture.
Photos by Davis Gerber