Gift-giving in relationships has always played a significant role in expressing love, appreciation, and gratitude towards our partners. It serves as a reminder that we value their presence and want to make them feel special. One such thoughtful gift is the Tranya T6 wireless earbuds, making them an ideal token of affection for a husband to give to his wife. Not only do these earbuds bring joy and convenience, but they also enhance the overall relationship by adding value and positivity.
In fact, I gave these to Heather for her birthday a few weeks ago and she loved them. Let's take a look at the Tranya T6 specs before we continue as to why these wireless earbuds make such a great gift for someone special.
TRANYA T6 Wireless Earbuds
You'll love the Tranya T6 wireless earbuds for their stylish design, impressive sound quality, and reliable connectivity. They're a perfect fit for your ears, and come with several sizes to ensure the ideal comfort. The earbuds magnetically attach inside a robust, compact charging case that's easy to carry. With a slightly grippy texture, you won't have to worry about it slipping out of your hands.
The sound performance is exceptional, providing crystal clear audio for your favorite podcasts or music tracks. You can customize the sound through equalizer presets available in the easy-to-use Tranya app. The T6 earbuds also feature multipoint connection technology, allowing you to connect them to multiple devices.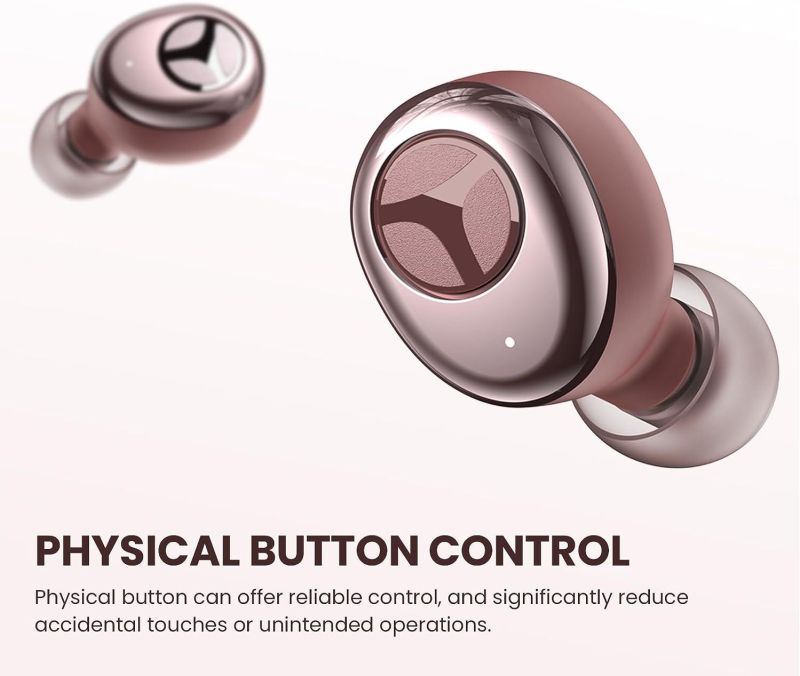 Giving a gift like this is generally a pretty straight forward affair. However, as with anything a couple does, there are some important lessons that can be learned that will ultimately result in building a stronger relationship. Let's take a look at why the T6 makes a great gift for a husband to give his wife ...
Expressing Love and Appreciation:
The act of gift-giving is a powerful way to express your feelings towards your partner without relying solely on words. A gift like the Tranya T6 earbuds showcases your thoughtfulness and consideration for their needs and preferences. It demonstrates that you understand their interests and want to make their life more enjoyable. This gesture strengthens the bond between partners and helps create lasting memories.
Creating Shared Experiences:
The Tranya T6 earbuds provide an exceptional audio experience with powerful dynamic drivers and advanced audio codecs. These high-quality earbuds enhance the enjoyment of music, movies, and podcasts, leading to shared experiences with your loved one. By gifting these earbuds, you are indirectly investing in quality time spent together, creating opportunities for shared interests, and deepening the emotional connection between you and your partner.
Enhancing Communication:
Communication is the foundation of any healthy relationship, and the Tranya T6 earbuds can play a crucial role in improving communication between partners. With their reliable connectivity and built-in microphone, these earbuds enable clear and uninterrupted phone calls, making long-distance or busy schedules feel less daunting. By facilitating smooth communication, these earbuds promote understanding, reduce misunderstandings, and strengthen the relationship overall.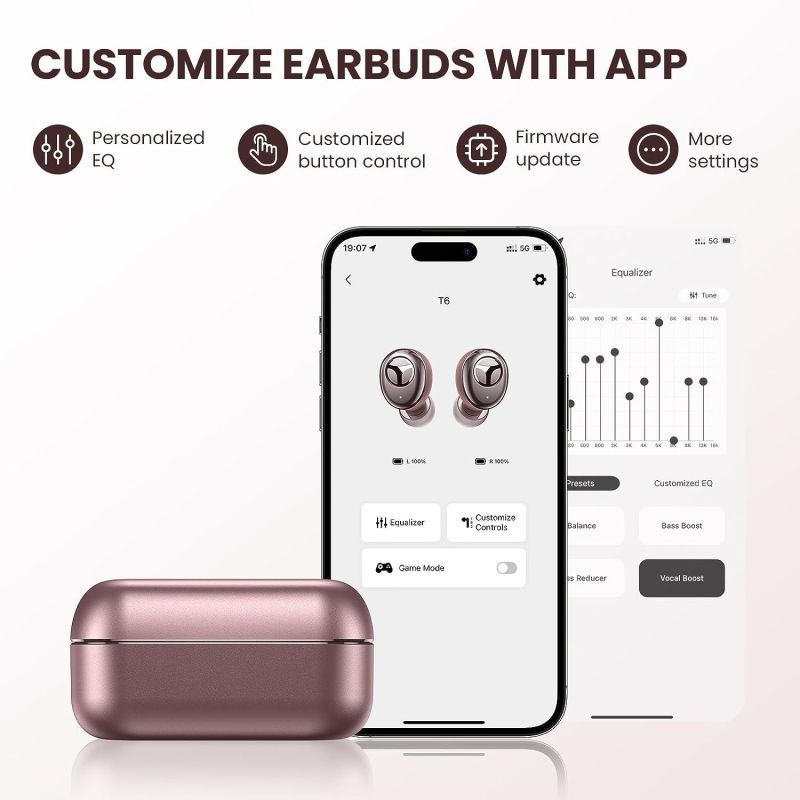 Personalized and Thoughtful:
The Tranya T6 earbuds offer a customizable experience through the Tranya Audio App. This allows the husband to personalize the earbuds according to his wife's preferences, creating a gift that is tailored specifically for her. By selecting the optimal sound settings and EQ presets, he can ensure his wife enjoys her favorite music genres or podcasts in the best possible way. This level of detail and consideration demonstrates the depth of his affection and adds an extra layer of thoughtfulness to the gift.
Everyday Convenience:
Aside from the emotional aspect, the Tranya T6 earbuds provide practical benefits that can enrich daily life. With a long battery life of up to 9 hours on a single charge and a charging case that extends the playtime to 34 hours, these earbuds offer the convenience of uninterrupted music enjoyment throughout the day. This practicality adds value to the recipient's lifestyle and demonstrates a desire to enhance their daily experiences.
Gift Giving Is An Art That Couples Master Over Time
Gift-giving in relationships is a powerful way to express love, appreciation, and thoughtfulness towards your partner. I wasn't always a great gift giver and there were some birthdays where Heather was upset with me that I failed to pick up on her signals, or worse ... just simply didn't make the right amount of effort to find something perfect for her.
This year though, I was lucky to have the folks at Tranya help out by suggesting these earbuds.
The Tranya T6 wireless earbuds serve as an excellent token of affection as they bring joy, convenience, and enhanced communication to the relationship. By presenting these earbuds to his wife, a husband can show his love, create shared experiences, and convey his desire to make her life more enjoyable. Gift-giving is an opportunity to deepen the emotional connection and strengthen the bond between partners, ensuring a lasting and meaningful relationship ... but it takes time and practice sometimes to get things right!
You can purchase the Tranya T6 on Amazon, or learn more about them on the Tranya website.