Have you ever thought of visiting California and spending some quality time with your significant other? If so, have you considered the possibility of a romantic getaway to Catalina Island, one of the most beautiful and picturesque places in the entire state? Located just off the coast of mainland California, Catalina Island is an ideal destination for couples looking to escape the hustle and bustle of everyday life. Here are seven reasons why a trip to this special place might just be the most romantic getaway that you'll ever experience.
Catalina Island is one of the oldest land trusts in California, dating back to 1972 but it has a heritage of being one of the most romantic spots in California that dates back to the 1800's. While this is a very well-known destination to most Californians, few realize just how good of a deal it can be when it comes to planning a wintertime romantic getaway.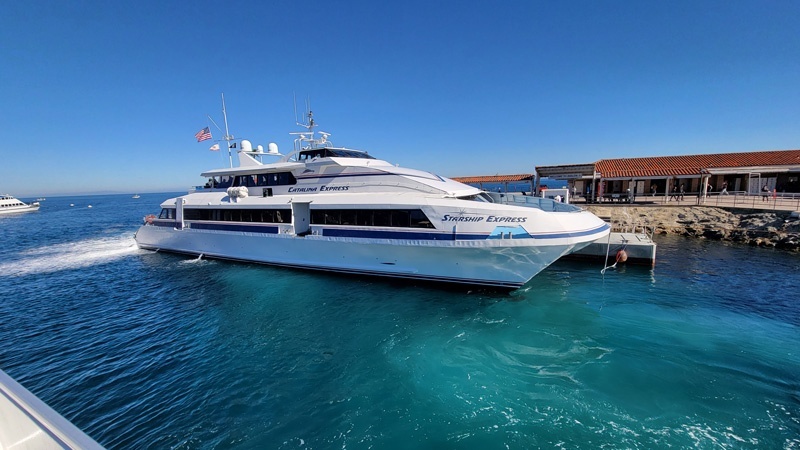 Between the 90-min ride on Catalina Express (running from Dana Point, Long Beach, and San Pedro) to Avalon Harbor, Catalina Island, and the Best Of Winter hotel deals at places like Hotel Metropole where we stayed last month, it's a wonder that there weren't more people taking advantage of this rare combination of price and convenience.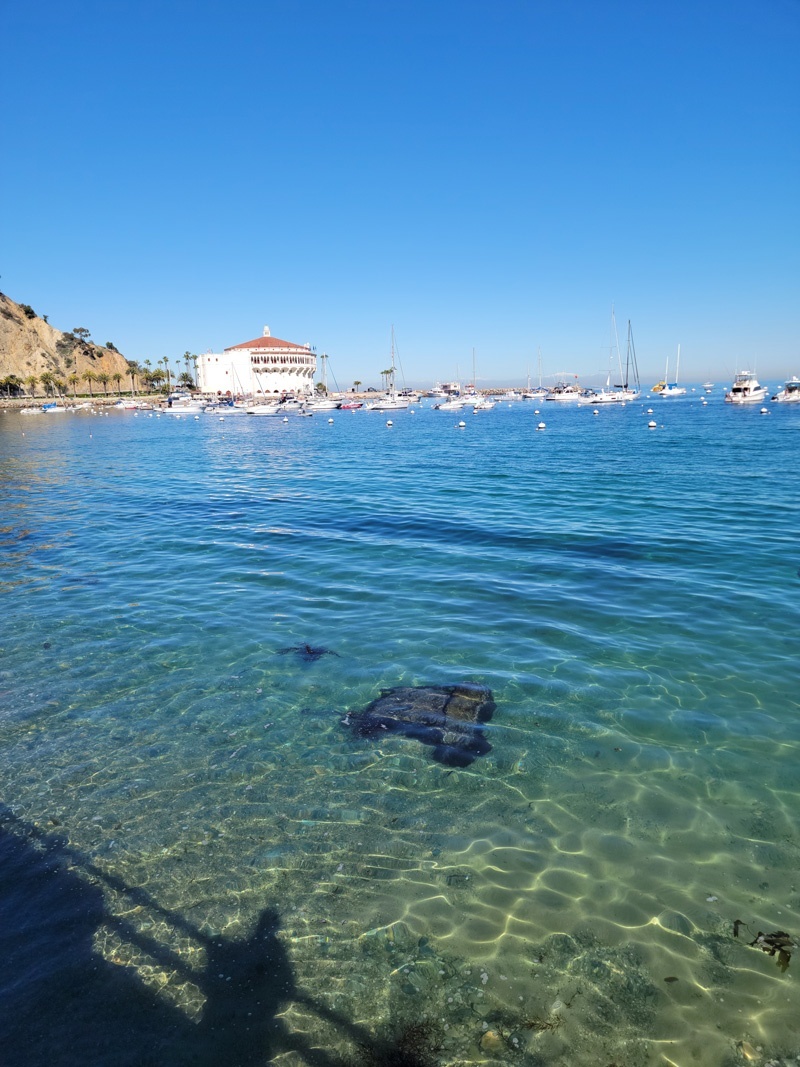 Spectacular Views:
Situated just 26 miles off the coast of mainland California, Catalina Island offers breathtaking panoramic views of the Pacific Ocean and majestic mountains that plunge down into the water. Whether it's a romantic sunset walk on the beach or an unforgettable submarine tour of the kelp beds and marine life, your getaway will be nothing if not picturesque.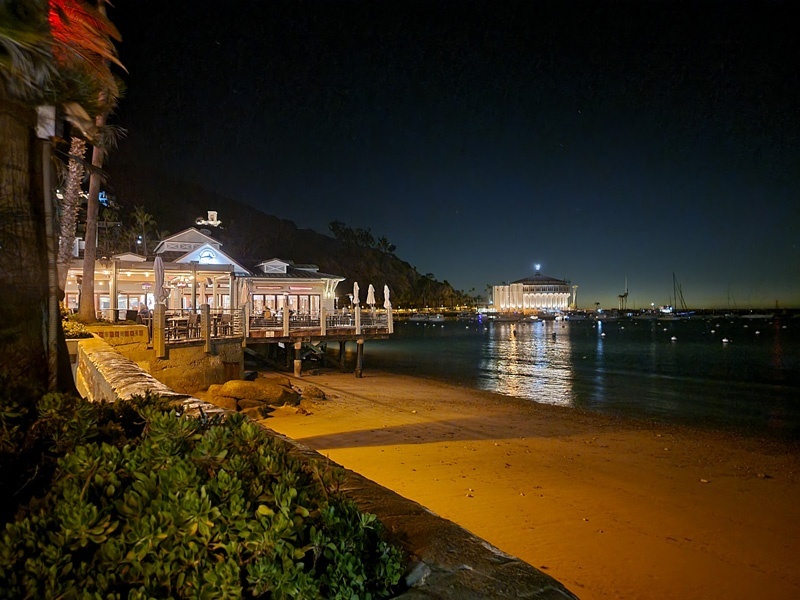 Very Few Crowds And No Lines In Winter:
If you want some quality alone time with your significant other and hate tourist traps, then this is your paradise. While summer weekends can be shoulder-to-shoulder crowds and long lines, in the winter months (especially during the week), Catalina is very quiet, relaxed, and laid back. With fewer than 5,000 residents and less than million visitors per year, Catalina Island is the perfect place to find seclusion and tranquility amid nature during the colder months.
However, because of the busy summer tourist season, there are plenty of things to do, good food to enjoy, and museums to explore all year round.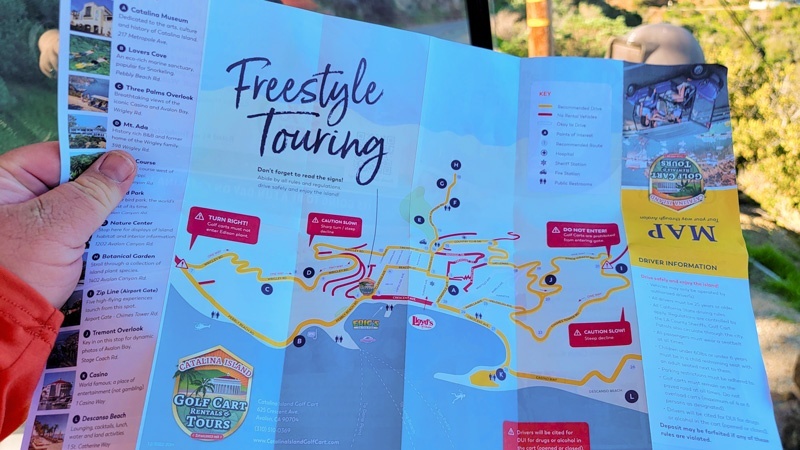 Unique Experiences To Explore:
While the warmer months usually attract visitors to relax with an icy Buffalo Milk cocktail at Descanso Beach Club or explore the crystal clear waters that surround the island on a snorkeling or scuba trip - the winter has some unique experiences too. For instance, you can take a back-country Eco Tour in search of the legendary Catalina Island buffalo, foxes, and deer who call the island home.
Alternatively, a "must do" for any couple is to rent a golf cart and explore the island's twisty roads. With the exception of renting an ebike (which you can also do here), a self-directed golf cart tour is the best way to see the island. This is also a great way to practice those couples communication skills too since one of you will need to be looking at the map and helping navigate your way to the various sites along the way.
Just Kick Back and Relax:
While hours may be different during the winter, there are several spas that welcome couples here or you can just find a bench by the harbor and hug your partner while watching the gentle waves lap the sandy beach just a few feet away.
If you want something relaxing but maybe a bit less sedentary, a walk around Avalon Harbor offers the opportunity to surround yourself with history and beautiful environments too.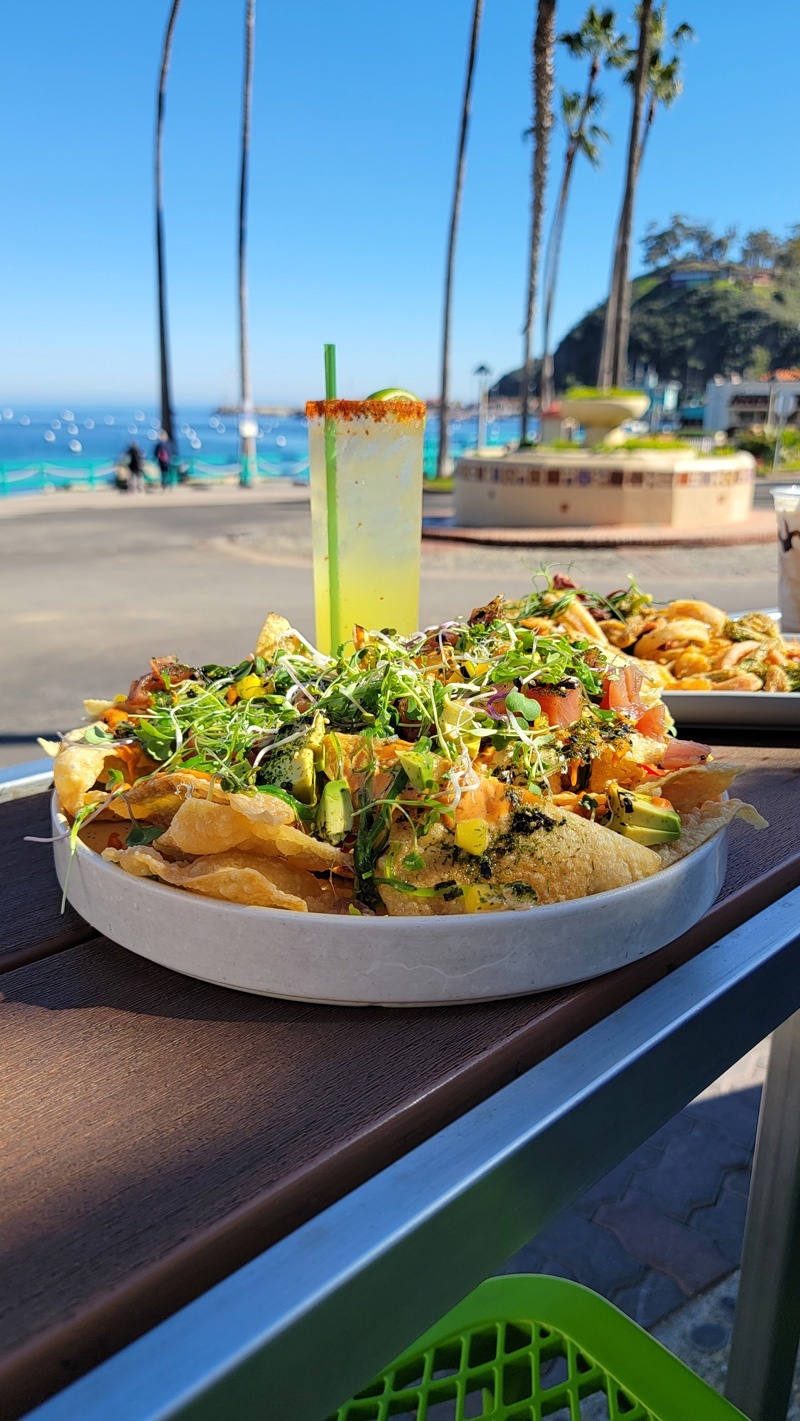 Romantic Dining Options:
Catalina Island isn't known for its exquisite dining the way Los Angeles and Orange County are but there are some great options here for a fabulous romantic dinner. Whether you are looking for waterfront dining at Blue Water Grill or packing a picnic lunch of sandwiches to take with you on that golf cart tour, finding some great romantic dining options is not a problem here.
If you are looking for "to go" options to take with you for a romantic picnic lunch on Catalina Island, we can't say enough about how much we love Catalina Brew House and Catalina Coffee & Cookie Co. Those two places are also our go-to for breakfast drinks to power up your morning walks around town.
Adventure Awaits:
If adrenaline sports are more your style, don't worry - there's some of that here too. From the Catalina Island Zipline Eco Tour that takes guests flying down the mountain at up to 35 miles an hour to fish trips in search for sea bass, halibut, and occasionally yellowtail. At the beginning of winter / late fall, you can even find Bluefin and Swordfish in the waters off the coast of Catalina Island.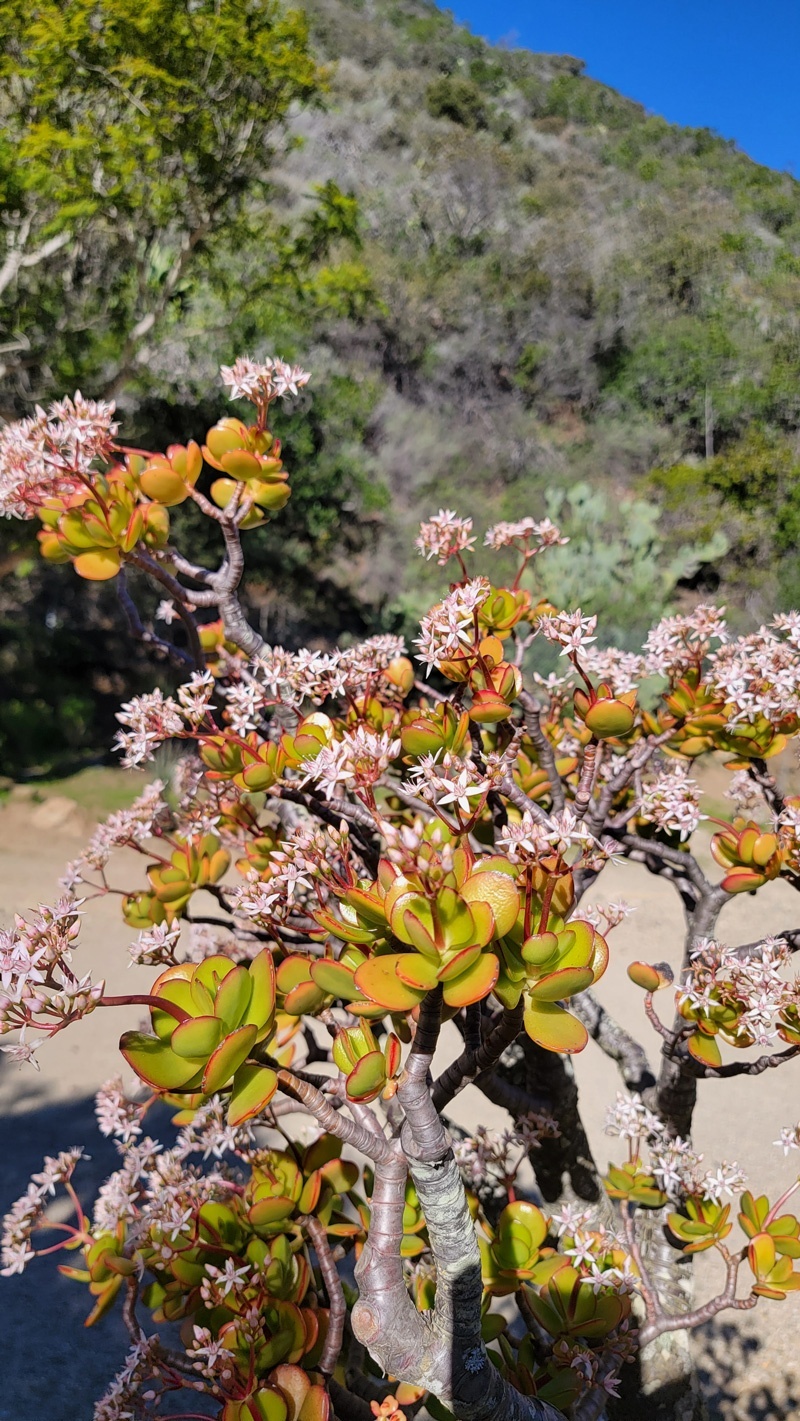 Love & Romance in Nature:
Take a stroll through miles of lush greenery after enjoying your al fresco breakfast at spots like the Naughty Fox and explore quaint neighborhoods with beautiful homes, watch for exotic wildlife, or just stare into the crystal clear waters around the harbor area.
Nature-loving couples will also want to make sure they don't miss visiting the Wrigley Memorial & Botanic Gardens which are absolutely beautiful during the winter months.
There are of course, many other excursions and tours available through the Catalina Island Company that are offered throughout the year that will allow guests to explore the unique flora and fauna available to discover here. These birding tours, bison expeditions, eco-tours, falconry experience, and glass bottom boat trips. Those can be booked as a group tour - or for those couples looking for the ultimate experience, you can book many of those tours as a private experience just for the two of you.
All this makes Catalina Island an ideal place for couples who love immersing themselves in nature together this winter!
From its extraordinary views to its unique experiences, Catalina Island is undoubtedly an amazing place where couples can find romance amidst nature's beauty - making it one of California's premier destinations for lovers seeking relaxation and adventure this season! It provides spectacular scenery coupled with plenty of activities to ensure everlasting memories.
It doesn't matter if it's your first visit or one hundredth visit - this extraordinary paradise will always keep providing magical moments time after time!